Wizardry of Words and Worlds: Exploring Data Journalism's Charms
3 min read
While some view analyzing metrics as hocus pocus, embracing data journalism's magical powers can conjure up deeper insights for readers.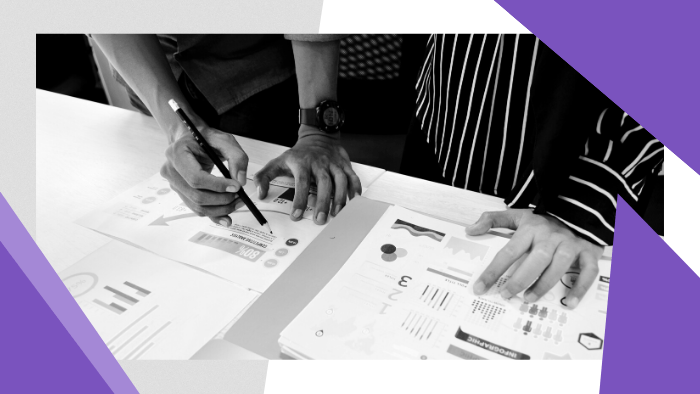 The season of tricks and treats is here, and so too is the enchanting rise of data-driven reporting. While some view analyzing metrics as hocus pocus, embracing data's magical powers can conjure up deeper insights for readers. 
According to the latest mystic media crystal ball also known as Cision's State of the Media Report, a striking 40% of journalists depended more on data over the last year to craft their stories. As we explore this bewitching trend, what does the future hold for data journalism?
Decoding the Not So Dark Data Arts 
Data journalism utilizes number-crunching and statistics to cast a spell on stories. But peer deeper into its workings, and you'll find it's brimming with even more potential. 
At its core, data journalism elevates reporting through outside evidence like public records, large data sets, leaks, archives, and crowdsourcing. With these artifacts, journalists divine emerging macro trends and uncover overlooked angles. It's like wizards harnessing relics and runes to amplify their powers! 
The magic of data also enables reporters to supplement pieces with verifiable facts, leading to more informed citizens. Accuracy and transparency lift the veil of doubt readers have when it comes to the media. For an industry plagued by distrust, data journalism can help to improve public perception of and trust in journalists. Wielded properly, it enlightens readers, keeps bad actors accountable, and divines context from complexity. Indeed, data spells hope for journalism's revival as a trusted source. 
Conjuring Credibility from Data 
In an era of misinformation, data builds trust. Hard numbers counter unsubstantiated claims with verifiable facts. Readers are glamoured by integrity they can see and check themselves. 
Consider this spellbinding statistic: According to the State of the Media Report 43% of journalists now incorporate data visualization into their work, more than double the number from last year. Illuminating charts and graphs keep readers entranced with digestible insights. 
Stories enriched by data allow the public to make informed choices on the issues that are important to them. Data journalism has become key for anchoring reporting in truth. As deception runs rampant online, facts are journalism's holiest grail. In fact, 27% of journalists told Cision that maintaining credibility and combatting accusations of "fake news" was the biggest challenge for journalism in the last year.
Stats add credibility. Charts and graphs make complex topics digestible.  
Analyzing the Allure of Data 
Why does data cast such a hypnotic spell upon journalists (and readers)? When asked, 68% said they crave more original research and statistics from PR and comms pros.
Data is the elixir that brings pitching and partnerships to life. Demographic stats are a way to understand and connect with the audience. Trends reports reveal timely tales and proprietary research conjures irresistible exclusives. 
In turn, data helps PR pros support quality reporting that engages and informs.
Necromancing Data Viz from the Dead 
Data visualization may seem like an abyss of charts and graphs. But it lets readers absorb complex insights at a glance. 
And for those seeking eternal life in editorial calendars, journalists have some advice — 37% of reporters ignore pitches lacking data on trends and solutions for audiences. The demand for digestible data is deafening. 
Masterful data viz requires more than visual smoke and mirrors. It means sifting the sands of datasets for key learnings and patterns. A deft hand for design enlivens core messages while mesmerizing readers. At its best, data visualization animates dry digits into a dynamic display of discovery. 
The Future of Reporting 
Data journalism has cemented itself as an essential piece in modern media. Like a lingering ghost, its presence permeates every newsroom. Sweeping changes in technology and communication have fueled its importance. 
Make no mistake — data is no curse upon creativity. It's merely a new canvas for mastering the craft of compelling communication. 
This spooky season let's embrace data wizardry's spellbinding changes. Now more than ever, the future looks bewitchingly bright for exploring thrilling new directions that allow us to create media magic. May the magic of the season bring you more treats than tricks!  
Looking to add visualizations to your next story? Here are a few helpful tools to get you started.
Subscribe to Beyond Bylines to get media trends, journalist interviews, blogger profiles, and more sent right to your inbox.