Urban Vault Intervirews – Jazz Spastiks
3 min read
Urban Vault caught up with Edinburgh, Scotland-based production duo Jazz Spastiks to ask them some questions about their forthcoming album SUMMER NIGHT SESSIONS & more… Jazz Spastiks aka The Slipmat Brothers are underground Hip Hop beatmakers, producers, and DJs. Brick City Hip Hop legend Beneficence and UK-based producer duo Jazz Spastiks unearth a timeless treasure…
The post Urban Vault Intervirews – Jazz Spastiks appeared first on URBAN VAULT UK.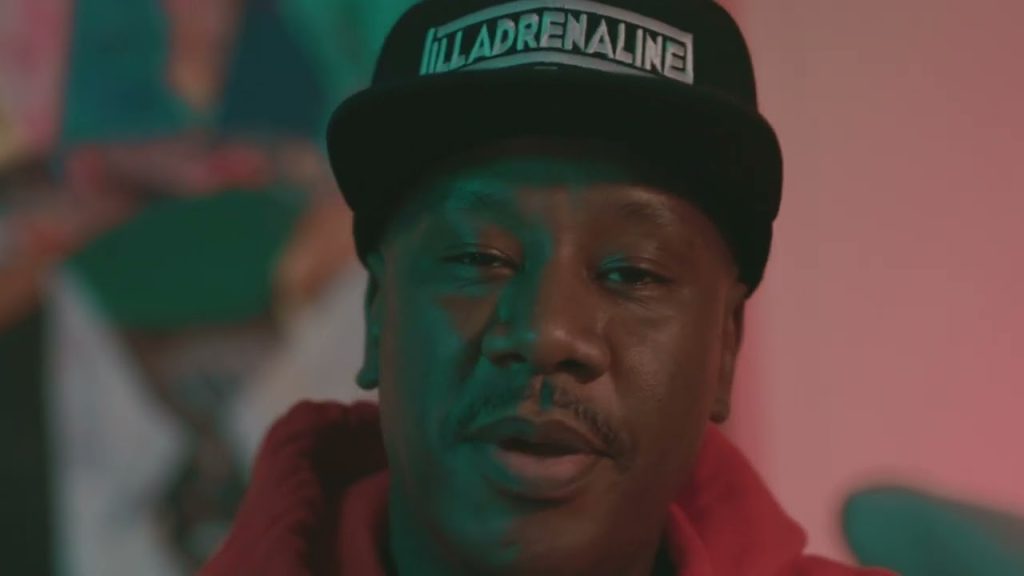 Urban Vault caught up with Edinburgh, Scotland-based production duo Jazz Spastiks to ask them some questions about their forthcoming album SUMMER NIGHT SESSIONS & more…
Jazz Spastiks aka The Slipmat Brothers are underground Hip Hop beatmakers, producers, and DJs. Brick City Hip Hop legend Beneficence and UK-based producer duo Jazz Spastiks unearth a timeless treasure with the release of their collaboration album 'Summer Night Sessions'. With a completely Jazzy Street feel and slick written, soothing, intellectual lyrics the Ill Adrenaline co-founder releases his 8th full-length album. Over 25 years of successfully releasing independent music, Beneficence set the bar high by using Lo-Fi, and Jazzy boom-bap sounds masterfully.
What is your name and where are you from?

Jazz Spastiks from Edinburgh, Scotland, UK

Tell us about the Hip Hop scene in Edinburgh.

It's a small place but there's always a lot of talented artists creating great stuff. Often we are isolated on our own in the house creating, so it's always good to get out to local events and meet others.

How long have you been making music?

Over 20 years now, we've been friends since we were five years old.

How many projects/albums have you released to date?

I'm not sure but it's a lot, maybe 16 or something like that.

Who have you collaborated with so far in your career?

Apani B Fly, Count Bass D, Godfather Don, Artifacts, Craig G, Kool Keith, J-Live, Ladybug Mecca, and lots more.

Can you tell us about your new album 'Summer Night Sessions' with U.S. rapper Beneficence?

We have been working on this one for a while so it's amazing to finally get it out there. It's been great working with Benef, he's a really prolific artist and he's managed to get some other really great emcees to collaborate in the creation of this album.

How did you get in contact with Beneficence and how did the idea to release an album together come about?

I think we first worked together on the single Smooth Hardcore feat AG. Benny from the label Ill Adrenaline got in touch after hearing our work and set up the project. It came out really nice and we also made a video. Later we also dropped a Slum Village remix through the label.

Will there be any guest features on 'Summer Night Sessions'?

Yeah as I said previously there are lots! We got J-Live, El Da Sensei, Awon, Shabaam Sahdeeq, Saukrates, Doodlebug, Skyzoo, Rakaa, Kid Abstrakt and Anthony David.

Describe your production style and your workflow.

We use a combination of hardware and software. Old samplers and also computer-based DAWs. We try to recreate the sound of 90's hip hop but with a modern touch.

What inspires you when you make your music?

It depends on the project, sometimes it's a sample from a record, sometimes it's an idea or concept and sometimes it's a remix so we're working around an existing vocal.

What do you do when you're not making music?

We're always making music.

What's your opinion about the Hip Hop scene and music industry nowadays?

The music industry isn't something we support. We are all about the underground and independent artists/businesses and from that point of view hip hop is as strong as ever.

What's your favourite track at the moment?

The Shamen (Pep Love and Jay Biz) – Get Em Up

Which do you prefer, Facebook, Twitter, or Instagram?

Instagram I guess because our posts actually reach an audience but personally I wouldn't waste my time looking at any of them.

In a few words sum up your thoughts about Urban Vault and what we're trying to do.

Much love to Urban Vault for reaching out and for supporting real Hip Hop!

Thank you for your time and may you carry on making dope, fresh music…
Beneficence & Jazz Spastiks ft. Awon – Do This, Do That via iTunes/Spotify
Pre-order the 'Summer Night Sessions' CD/VINYL via Fat Beats/HHV
https://twitter.com/jazzspastiks
https://instagram.com/jazzspastiks
The post Urban Vault Intervirews – Jazz Spastiks appeared first on URBAN VAULT UK.