Tay G Unleashes "Keep It Tight": A Game-Changing Moment in Rap
2 min read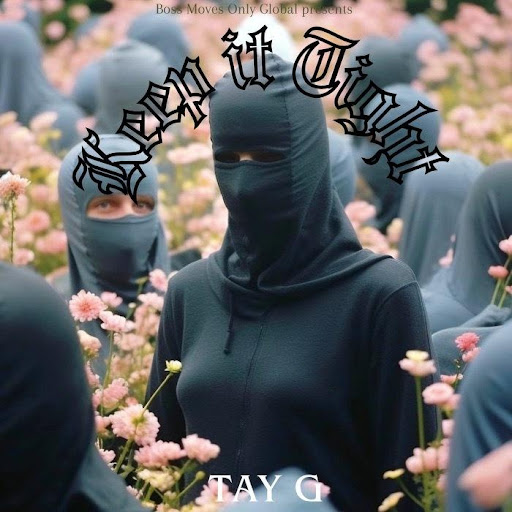 It was on Friday, October 13th, that the rap realm bore witness to a seismic shift, all thanks to the arrival of Tay G's musical masterpiece, "Keep It Tight." This isn't your run-of-the-mill track; it's a groundbreaking creation destined to captivate rap enthusiasts and music aficionados alike.
"Keep It Tight" stands as a testament to Tay G's ever-evolving artistry, cementing his reputation as one of the genre's most promising talents. With his charismatic lyricism and undeniable presence, he has consistently carved a niche for himself in the rap world.
What truly sets "Keep It Tight" apart is Tay G's unique style and his storytelling prowess. The track seamlessly weaves profound lyrics with an infectious, energetic sound, creating an auditory experience that refuses to be ignored. It's the kind of music that resonates deep within your soul, leaving a lasting impression. Tay G has an uncanny ability to craft verses that speak to the heart and soul of his listeners, and "Keep It Tight" is poised to solidify his status as an artist whose lyrics resonate with a diverse audience.
When you listen to "Keep It Tight," you can feel the dedication and passion that Tay G infuses into his music. Every note and verse is a testament to his commitment to his craft, and it's palpable in every second of the track. This single is not just a musical offering; it's a glimpse into the soul of an artist who is destined for greatness. Tay G's "Keep It Tight" is poised to elevate his career to new heights, and fans are eagerly anticipating what's next from this gifted artist.
The success of "Keep It Tight" is already apparent, with an impressive 7,000 streams on Spotify. And this is just the beginning of the journey. Tay G's future projects are now eagerly awaited, and if "Keep It Tight" serves as any indication, we're in for a musical revolution. His ability to connect with listeners and deliver a powerful message through his music sets him apart as an artist to watch in the rap industry.
"Keep It Tight" is a musical masterpiece that demands your attention. Tay G's unique style, storytelling prowess, and deep connection with his audience make this track a must-listen. Don't miss out on this transformative musical experience. Join the growing fan base and immerse yourself in Tay G's world. "Keep It Tight" is available now on all major streaming platforms, and it's an essential addition to your rap collection.