'Ready To Love Make A Move' Clip: Zadia & Sharese Have A Kitchen Clash Over THAT Early Morning Phone Call—'I'm Not A Door Girl'
3 min read
Two of the ladies on Ready To Love Make A Move can't quit clashing over an early morning phone call and it looks like they'll never see eye to eye. "You don't have to ever worry about me calling your phone again!" said one of the ladies amid the blowup. As previously reported the latest […]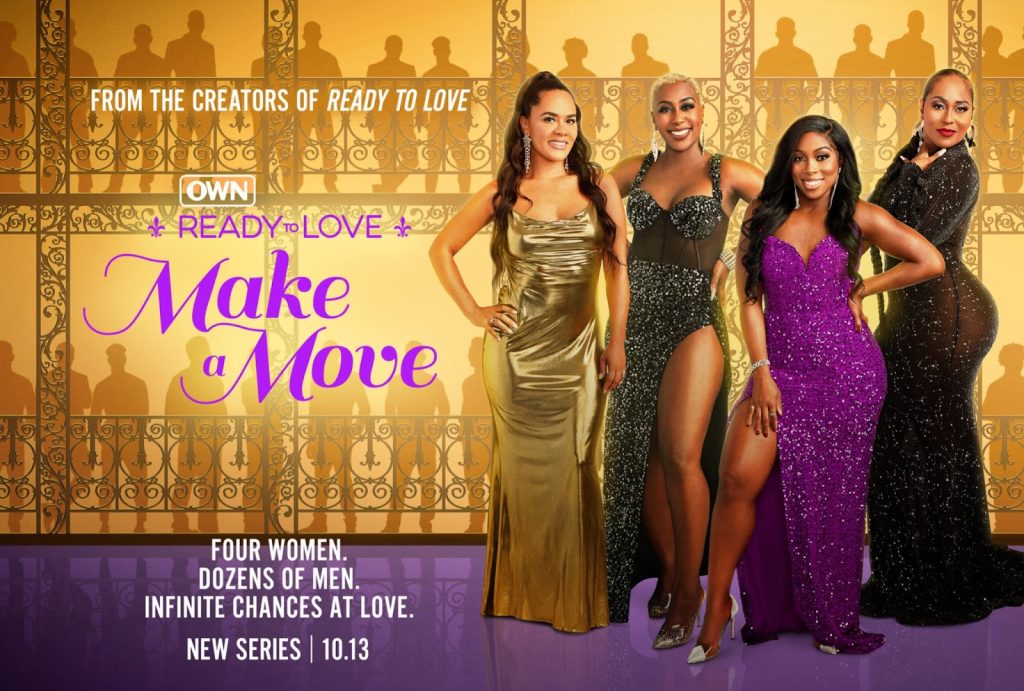 Two of the ladies on Ready To Love Make A Move can't quit clashing over an early morning phone call and it looks like they'll never see eye to eye. "You don't have to ever worry about me calling your phone again!" said one of the ladies amid the blowup.
As previously reported the latest iteration of Will Packer's OWN dating series stars RTL standouts  Ashlee Akins (S1, Atlanta),
Verneashia Allen (S3, Houston),
Zadia Murphy (S4, Washington, D.C.),
and Shereese Logan (S6, Miami).
These single stunners have left their respective cities to embark on an all-new adventure looking for their soulmates in New Orleans, Louisiana. And while the Big Easy might be all about letting the good times roll, dating becomes complicated as host Tamica Lee, an expert matchmaker, presents them with 25 potential Mr. Rights to choose from.
A press release reports that after the course of 12, one-hour episodes, the four ladies each need to decide if any of the men are worthy for them to MAKE A MOVE permanently to New Orleans for a fresh start at life and love – or if they'll return back to their own homes still searching for "the one."
Ready To Love: Make A Move  Clip
In a clip from episode 3, we see the continued fallout between Sharese and Zadia.
The two ladies who are not the best of friends have ongoing tension amid Sharese telling Tamica that Zadia stayed out all night with her match, Cameron.
"I had to get up this morning to let someone in," said Sharese who said that Zadia woke her up at 7 a.m. to be let in the house. "She broke my rest, she don't even say please and thank you," she added.
Zadia denied the allegation and instead said she got locked out after an early morning walk.
Fast forward to Friday's episode and it's clear that the ladies have not settled their differences. Sharese is still heated about feeling like a "door girl" to Zadia but Zadia wonders why she didn't speak up in the first place.
"You don't have to ever worry about me calling your phone again," says Zadia.

"Girl, bye. I'm done!" retorts Sharese.
What do YOU think is the real issue between Sharese and Zadia
A new episode of Ready To Love: Make A Move airs this Friday, November 3 at 8 PM ET/PT on OWN.
Fans can engage with the network (@OWNTV) and the series on social using #RTLMakeAMove.
Ready To Love: Make A Move is executive produced by Will Packer and Richard Brown of Will Packer Media, and Jeff Spangler and Rob LaPlante of Lighthearted Entertainment. Robyn Schnieders and Drew Hoegl executive produce for Lighthearted Entertainment.