Media Insider: Nearly 20 Journalists Die in Israel-Gaza War, X to Charge New Users $1
4 min read
Also in this week's media recap, Google presents a new framework for protecting children and teens online.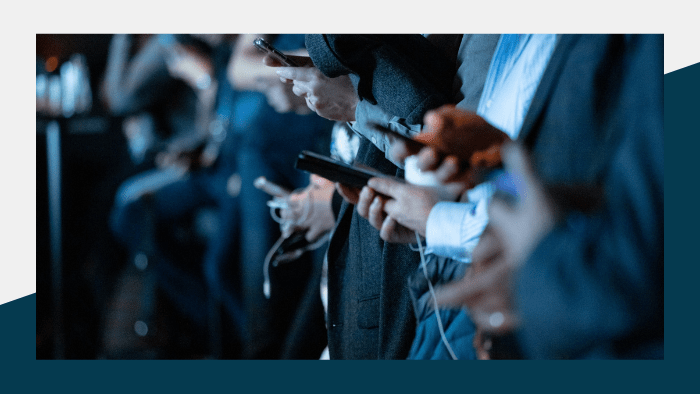 Welcome to Media Insider, PR Newswire's roundup of media news stories from the week. 
Since Hamas launched its unprecedented attack against Israel on October 7, at least 19 journalists have been killed (as of Oct. 19). They are among the more than 4,000 dead on both sides since the beginning of the war. In addition to the journalists confirmed dead (15 Palestinian, 3 Israeli, and 1 Lebanese), an additional eight journalists have been reported injured and three are missing or detained. "CPJ emphasizes that journalists are civilians doing important work during times of crisis and must not be targeted by warring parties," said Sherif Mansour, CPJ's Middle East and North Africa program coordinator. "Journalists across the region are making great sacrifices to cover this heartbreaking conflict. All parties must take steps to ensure their safety."
Read next: The Wall Street Journal overrode some objections inside its own Washington bureau to publish an explosive, disputed report that Iran "helped plan" the initial attack by Hamas.
X, formerly known as Twitter, debuted its "Not a Bot" program that will charge new users in the Philippines and New Zealand a $1 fee to use the service. The annual fee will apply to new users who want to post, like, reply, and quote other content on the platform. Reading posts on the site's timeline will still be possible without a charge. The reasons for choosing the Philippines and New Zealand for the program are unclear, but if the program is applied more widely, it will mark a major change for the platform that's been free to use since its founding. The program is the latest drastic change from owner Elon Musk, who has reduced staff by more than 75% and made "verified" blue check marks available for $8 a month, since he purchased the platform last year.
In other social media news, LinkedIn plans to lay off more than 660 people across its engineering, product, talent and finance teams — 3% of its global workforce.
Some Black-owned publishers feel the crackdown on made-for-advertising sites (MFAs) unfairly puts them at a disadvantage. Black-owned publishers saw an increase in ad dollars in recent years as agencies committed portions of their budgets to Black media after the media reckoning spurred by the murder of George Floyd in 2020. But declining referral traffic from social platforms has left some publishers struggling to meet terms set in their agreements with advertisers, leading some to buy traffic. Buying traffic provides a means of supplementing inventory availability, but doing so has become more precarious amid the heightened attention on MFAs. Although the practice of buying traffic has been used for some time, the industry's recent crackdown is frustrating Black-owned publishers, who say the move is a sort of "slap in the face."
Read next: Tara McGowan, founder and publisher of the Courier Newsroom, is encouraging news sites to take down their paywalls for election coverage, and develop new business strategies to cover the loss of revenue.  
Conservative media brand the Daily Wire has debuted a new subscription streaming app exclusively for kids entertainment content. The app, Bentkey, was built in response to Disney's positioning on Florida's Parental Rights in Education bill, known as the "Don't Say Gay" bill. The app will be available for $99 per year and will launch with over 150 episodes across 18 different shows. Daily Wire co-founder Jeremy Boreing said the streaming app is about "childhood and wonder and adventure," and is "about values and all of the things on which politics are built later." Bentkey branding is separate from Daily Wire's to signal a departure from the latter's focus on politics and hot-button issues.
Also from Axios: Media startup Puck is launching its first-ever live conference event this fall.
In a new blog post, Google released its framework for protecting children and teens online — and banning them from social media is not part of it. In its "Legislative Framework to Protect Children and Teens Online," Google rejects recent state and federal attempts to require things like government IDs and parental consent in order to access an online service and says these practices bar vulnerable teens from accessing helpful information. Neal Mohan, CEO of YouTube — which debuted its own principles for protecting children this week — said, "And all children and teenagers ought to have the same access to the opportunities the internet provides. As young people continuously evolve the way they show up online, so will our services and policies."
Read next: Google cut at least 40 jobs in its news division this week.
Subscribe to Beyond Bylines to get media trends, journalist interviews, blogger profiles, and more sent right to your inbox.