Media Insider: Media Layoffs Soar, AI and Journalism Charter Issued, Gannett Hires Beyoncé Reporter
4 min read
Also in this week's media news roundup: Pew Research Center releases its latest Newspapers Fact Sheet.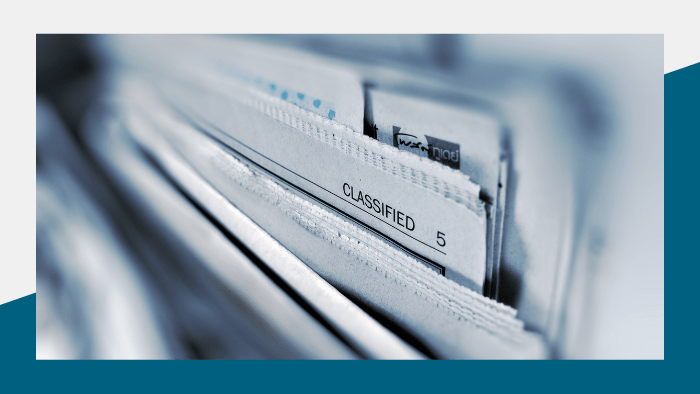 Welcome to Media Insider, PR Newswire's roundup of media news stories from the week. 
Media companies are cutting their workforces as volatility in the ad market persists, interest rates climb, and investor skepticism grows. Media companies can no longer rely on raising short-term capital to insulate them from ad declines and government subsidies like PPP loans are no longer available to small businesses. In recent weeks, there have been layoffs at Bloomberg Industry Group, Vice, G/O Media, Condé Nast, and The Washington Post. Nearly 20,000 jobs have been eliminated across the media industry this year as of October, according to Challenger, Gray & Christmas — more than six times the number of layoffs at the same point in 2022. While Big Tech firms have seen a recovery in the ad market, it has not reached premium publishers. "Life is tough for media networks when ad spending falls," wrote Macquarie analysts.
Read next: Recurrent Ventures was among the publishers to recently announce layoffs, making cuts at Popular Science and other titles this week.
Reporters Without Borders (RSF) and 16 partner organizations, including Committee to Protect Journalists and Global Investigative Journalism Network, have created the Paris Charter on AI and Journalism. The charter defines 10 principles, including: Ethics must govern technological choices within the media; human agency must remain central in editorial decisions; the media must help society to distinguish between authentic and synthetic content with confidence; and the media must participate in global AI governance and defend the viability of journalism when negotiating with tech companies. Work on the charter was started last July, chaired by Maria Ressa, the Nobel Peace Prize winning journalist. "Technological innovation doesn't inherently lead to progress: it must be steered by ethics to truly benefit humanity," Ressa said.
Read next: YouTube will require creators to disclose when they create synthetic content, including when they use AI-based tools.
Multimedia journalist Caché McClay was announced as the Beyoncé reporter for USA Today and The Tennessean. McClay has worked for NBC News, BBC News, and TMZ, and graduated from Howard University in 2017. She will cover the singer's "complex business and entertainment empire," as well as Beyoncé's fanbase, known as the "BeyHive," and her influence on fashion, music, and culture. "I'm so grateful to introduce myself as Caché Janae McClay – your first, one and only Beyoncé reporter," McClay said. The announcement comes soon after Gannett, USA Today and The Tennessean's parent company, hired journalist Bryan West as the newspaper network's dedicated Taylor Swift reporter.
In other personnel news, former Gannett Media president and USA Today publisher Maribel Perez Wadsworth will serve as president and CEO of the Knight Foundation and Insider (now Business Insider) co-founder Henry Blodget is stepping down as CEO.
Courier Newsroom, a network of liberal news sites, announced a new slate of national contributors and newsletters, video series, op-eds and podcasts. They will largely focus on "explaining, exposing, and fighting back against threats to our freedoms and democracy." Courier is an attempt by liberals to counter the strength of conservative media and fill some of the gaps left by the erosion of local news. While it is not explicitly partisan, it has deep ties to the Democratic party. Its hybrid funding model relies on reader contributions, sponsors, and philanthropic and corporate underwriting.
Read next: The International Fact-Checking Network has awarded $1 million to 20 groups to expand fact-checking operations fighting misinformation around the world.
This week, Pew released its latest Newspapers Fact Sheet, covering the latest audience and economics stats for the industry. Total U.S. daily newspaper circulation (print and digital combined) was down 8% and 10% respectively from 2021, totaling 20.9 million for both weekday and Sunday. When it comes to newspaper website visitors, there were an average 8.8 million monthly unique visitors (across all devices) for the top 50 newspapers in Q4 2022. This is down 20% from 2021, which itself was a 20% decrease from 2020. On the flipside, total estimated circulation revenue was $11.6 billion, compared with $11.5 billion in 2020, based on analysis of financial statements for publicly traded newspaper companies.
Speaking of print, The Guardian is bringing back "The Long Read," its longform stories, in a nicely bound "bookazine."
Subscribe to Beyond Bylines to get media trends, journalist interviews, blogger profiles, and more sent right to your inbox.