Media Insider: Jezebel shuts down, CBS launches fact-checking unit, NYT hits 10M subscribers
4 min read
Also in this week's media news roundup: A new Hearst policy restricts political speech on employees' social media accounts.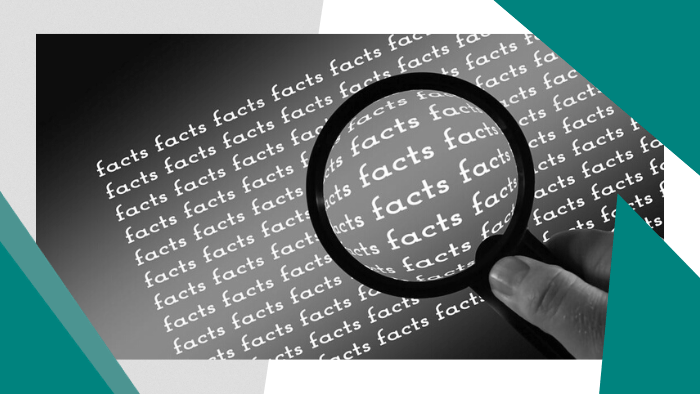 Welcome to Media Insider, PR Newswire's roundup of media news stories from the week.
Jezebel, the punchy feminist blog with an outsized influence on internet culture, will suspend operations and lay off its staff effective immediately, its parent company G/O Media said as it announced broader restructuring in its portfolio of digital news outlets. Jim Spanfeller, chief executive of G/O Media, said in a memo to staff obtained by CNN that the company had tried to sell the publication, but that after talks with two dozen potential buyers, "we could not find Jez a new home." Spanfeller said he has not "given up" on finding a buyer for Jezebel, which he described as having a "storied legacy as the website that changed women's media forever." Spanfeller additionally announced Thursday that G/O would undergo broader restructuring that will result in layoffs. In total, the suspension of Jezebel's operations and other restructuring actions will "result in the departure of 23 editorial staffers," Spanfeller said.
Jezebel isn't the only media outlet in trouble: Reach, the UK's largest commercial news publisher, announced massive layoffs.
CBS' News and Stations division will launch a new unit to examine misinformation and so-called "deepfakes," or false videos that can often be generated via artificial intelligence. The new unit, "CBS News Confirmed," will be led by Claudia Milne, senior vice president for CBS News and Stations and head of standards and practices, along with Ross Dagan, executive vice president and head of news operations and transformation for CBS News and Stations. The hope is that the new unit will produce segments on its findings and explain to audiences how the information in question was determined to be fake or inaccurate. CBS intends to hire forensic journalists, expand training, and invest in new technology. Candidates will demonstrate expertise in such areas as AI, data journalism, data visualization, multi-platform fact-checking, and forensic skills.
Also from Variety: Gannett's Taylor Swift reporter has been revealed.
Sports media group Better Collective has agreed to buy Canada's Playmaker Capital in a deal that will nearly double its audience across the globe. Better Collective, which runs various sports betting sites, says the cash and stock deal will allow it to become the sports media market leader in the Americas. The total price consideration of the deal is €176 million ($188 million). Playmaker houses a slew of popular sports media brands including: Yardbarker, a U.S. sports and entertainment news site; The Nation Network (TNN), a sports fan website with a large hockey audience; and Futbol Sites, a South American digital sports brand. Playmaker Capital also operates a paid media division, focused mostly on the U.S. market, called Wedge. Wedge will be integrated into Better Collective's paid media division, which helps place paid advertising on third-party sports media sites, as well as on search platforms like Google and Bing.
Also from Axios: BDG Media's Jason Wagenheim is stepping down to become North American CEO of Footballco.
In the wake of the Hamas-Israel war, Hearst is instituting a new social media policy that bans its employees, including journalists on staff, from expressing personal political opinions online. The updated policy requires that personal social media accounts not be used to express personal political views and that political posts (with a candidate or opinion) must first be reviewed by a supervisor before posting, according to an internal, confidential source. Those who do not follow the policy are subject to being fired or "disciplined." The policy also encourages employees to report their fellow coworkers for posts that feel too "inflammatory." Hearst's corporate office did not reply to a request for comment. The union's legal team commented that its review of the new policy is still underway.
Speaking of politics: Meta is restricting political campaigns and advertisers from using their generative AI tools.
The New York Times announced that it has hit a big round number: 10 million subscribers. Feeling a little deja vu? That may be because the Times already hit the 10 million mark more than a year ago — but that was 10 million total subscriptions; this is 10 million total subscribers. (If you subscribed separately to, say, The Athletic and NYT Crosswords, you'd count as two subscriptions, but just one subscriber.) It's a distinction that's fundamental to the Times' business model, which has evolved from a single unified offering — the news — to a curated array of digital content products. And the company's focus is squarely on converting subscribers to one into subscribers to all. Readers have been pushed toward a bundle of digital offerings including Cooking, Games, The Athletic, Wirecutter, NYT Audio, and, yes, News.
Over at the Washington Post, Will Lewis has been tapped as the next chief executive, starting Jan. 2.
Subscribe to Beyond Bylines to get media trends, journalist interviews, blogger profiles, and more sent right to your inbox.