John Newman releases single 'Guiding Light'
2 min read
John Newman makes his debut on Smash the House with the release of an experimental new single "Guiding Light." The talented Brit first made waves back in 2012 with the number one hit "Feel The Love" – a collaboration with drum n bass legends Rudimental that catapulted him into a solo career.   A man... Read More ▸
The post John Newman releases single 'Guiding Light' appeared first on Dancing Astronaut.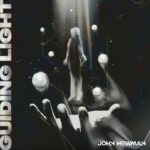 John Newman makes his debut on Smash the House with the release of an experimental new single "Guiding Light."
The talented Brit first made waves back in 2012 with the number one hit "Feel The Love" – a collaboration with drum n bass legends Rudimental that catapulted him into a solo career.   A man of many talents, Newman's Smash the House debut is a genre-agnostic effort that lands as a club-friendly yet heartfelt tribute to his newborn daughter. 
His transition to fatherhood is reflected in "Guiding Light's" title and its lyrical content. John croons "I'll be by your side, holding onto you," conveying a profound sense of love and commitment to the child that changed his life.  His vocals sit against a backdrop of dreamy melodies before the track evolves into a dance anthem with a robust bass line, percussive synths and soaring strings that dances the line between big room and techno. The single follows John's previous collaboration with Alesso on "Call Your Name," and adds to his impressive repertoire that includes three BRIT nominations, platinum certifications, multiple UK #1 singles, and collaborations with artists like David Guetta, Galantis, Kygo, and Calvin Harris on his most popular hit — "Blame."
Discussing his inspiration for "Guiding Light," John shares, "Creating this track was a deeply personal journey for me. It's a gift to my daughter, a piece of music she can cherish throughout her life. I aimed to merge the classic UK radio sound that marked the beginning of my career with the grandiosity of Godfather-like strings and the energizing pulse of techno—a sound that resonates with me currently. My hope is that the emotional depth of the track truly resonates with listeners."
The post John Newman releases single 'Guiding Light' appeared first on Dancing Astronaut.