Inas X: Bridging Cultures and Spreading a message of Peace Through Music
2 min read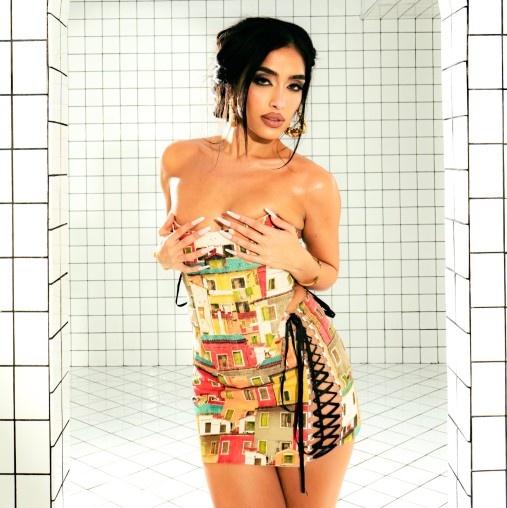 Inas X, a Palestinian-American artist whose inspiring journey embodies the American dream. Inas X is not just a rising pop sensation and established influencer; she's also a passionate advocate for peace, championing the cause of her Palestinian heritage and promoting harmony among people worldwide.
Inas X grew up in the culturally diverse heart of Brooklyn, where her Palestinian roots and love for music became the driving forces behind her creativity and expression.
With a massive following of over 3 million fans, Inas X recognizes the responsibility that comes with her influence. She passionately utilizes her platform to spread a message of peace, urging her followers to embrace understanding, tolerance, and empathy for one another. Through her music, social media presence, and advocacy, Inas X strives to make the world a more peaceful place, one melody at a time.
Inas X paid homage to both her Middle Eastern Roots and her Brooklyn upbringing by putting a unique spin on a classic song by fellow Brooklyn native Jay Z, showcasing her innovative and diverse talent as an artist.
"Big Pimpin'" broke boundaries, uniting Hip Hop and Middle Eastern instruments through rhythm and harmony fitting Inas X, a Palestinian-American artist who would bless this classic with a remake of her own.
Inas X's journey is an inspiration to artists and dreamers everywhere, not only demonstrating the enduring spirit of the American dream but also exemplifying the power of music and advocacy in fostering peace. With her passion for her heritage and her desire for global harmony, Inas X's star is destined to shine brightly, illuminating the path towards a more peaceful world for us all.
Video Link:
https://www.instagram.com/reel/CzJuFGVRf0Q/?igshid=MzRlODBiNWFlZA==