Black Man Killed By Police Just Three Years After Being Exonerated From A Wrongful Conviction [Video]
2 min read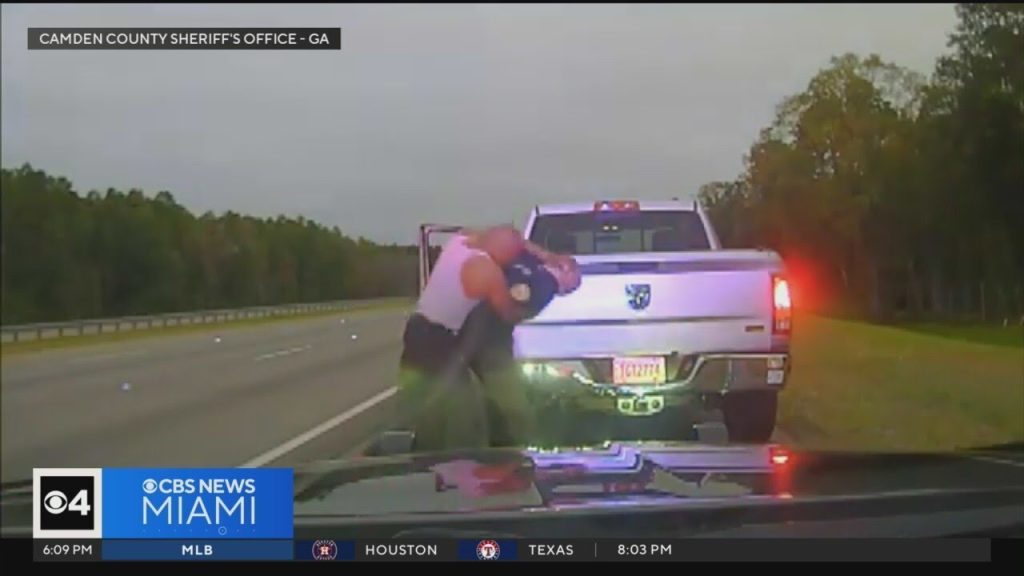 The life of a once wrongly incarcerated Black man has come to a tragic end after he was gunned down during what should've been a routine traffic stop.
On Monday, Leonard Allan Cure was stopped in Camden County near the Florida border around 7:30 a.m. Staff Sgt. Buck Aldridge was the officer who pulled Cure over for speeding. After Cure stopped his truck, Aldridge yelled at him to get out of the vehicle, which he did. However, once Aldridge told Cure to come to the back of his truck, he refused and began to ask questions. The driver wanted to know if there was a warrant out for his arrest, and he was told no. Aldridge threatened to tase Cure if he didn't comply. He then informed the man that he would be arrested for speeding since that is considered a criminal offense in Georgia, NPR explained. Cure objected and was tased by Aldridge, followed by a brief scuffle before he was ultimately shot.
The Camden County Sheriff's Office has released the tragic bodycam footage, showing the final moments of Cure's life, which was just beginning to get back on track. The 53-year-old had only been out of prison since 2020 after receiving a life sentence for armed robbery in 2004. Despite no evidence linking him to the Walgreens robbery and an alibi, he was convicted of the crime. The Broward State Attorney's Conviction Review Unit eventually reviewed his case along with the Innocence Project of Florida and determined he'd been wrongfully convicted. Cure was also given a $817,000 settlement and had been looking forward to buying a home. When Cure was stopped, he was headed back from visiting his family in South Florida.
Civil rights attorney Ben Crump slammed the killing and is calling for an investigation and possible charges.
"It is god awful that he would escape that injustice to have his life claimed by more bias," she said during Wednesday's press conference.
As for now, Aldridge has been placed on administrative leave.
The post Black Man Killed By Police Just Three Years After Being Exonerated From A Wrongful Conviction [Video] appeared first on Baller Alert.