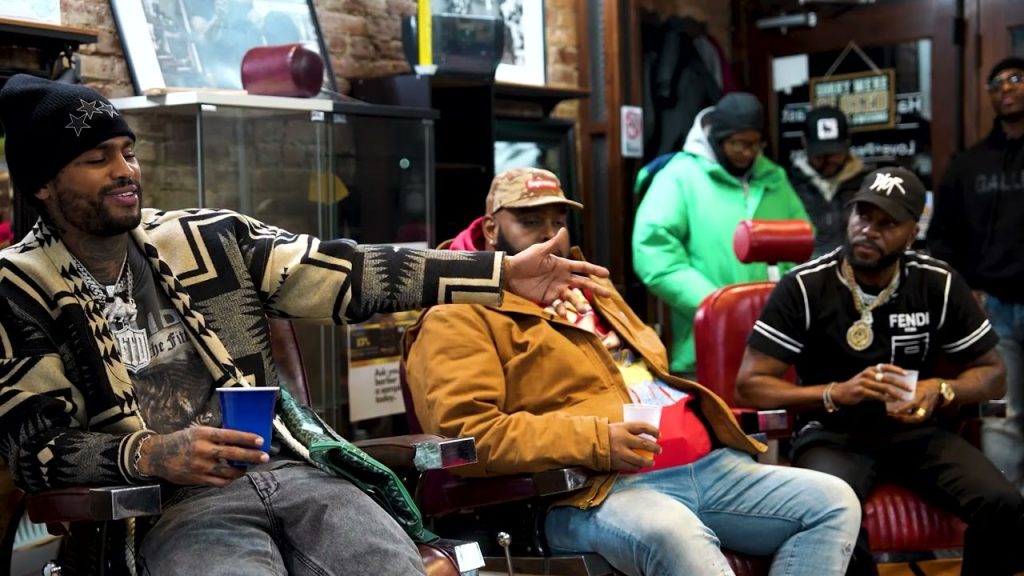 Dave East is opening up about his struggle with lean addiction.
The "Handsome" rapper sat down with the My Expert Opinion podcast with Math Hoffa, where he touched on his dependence on the syrup, which lasted about three years. The situation became so dire that East felt he'd eventually lose his life.
"You know what was starting to f**k with me, the cramps…I had a doctor explain this to me: it dries your intestines up…it dehydrates your body," he recounted the doctor telling him. "That used to scare me cause I could be chilling, sipping, go to sleep — and wake up with the shit that'll put me on the floor. Get out the bed and balled up in real pain."
East would experience severe stomach aches that would wake him up from his sleep, sending him falling to the floor. This was one of the motivating factors in kicking his addiction.
"And I went through that getting off the sh*t, so in my mind, while that was happening…[I] go 'if this is the pain I'mma feel every time I don't got this s**t, I can't f**k with this s**t," he explained.
East revealed he recently lost a close friend to lean addiction, who was one of the few people around him who also enjoyed using the substance, which East compared to "dope." The 35-year-old says others in his circle during that time period "hated" his addiction.
"I'm falling asleep, I'm supposed to be watching her," East recalled of how his addiction affected his ability to take care of his daughter, Kairi. "Her mom…she might be like, 'yo I gotta run to the store real quick, wake up, watch her'… and Kairi wide awake and I'm nodding… I don't know what she doing… that started to scare me."
While it's unclear when East officially stopped drinking lean for good, the rapper says he is glad to have quit because he has two young daughters who would greatly suffer if he were to perish from addiction.
"Imagine I check out right now, God forbid," East said. "Off of something that we just enjoy."
Glad to see Dave is in a healthy and happy state.
The post Dave East Says He Stopped Drinking Lean Out of Fear It Would Kill Him: "It Scared Me" [Video] appeared first on Baller Alert.