28 New Songs Out Today
6 min read
So many artists, so many songs, so little time. Each week we review a handful of new albums (of all genres), round up even more new music that we'd call "indie," and talk about what metal is coming out. We post music news, track premieres, and more all day. We update a playlist weekly of […]
The post 28 New Songs Out Today appeared first on BrooklynVegan.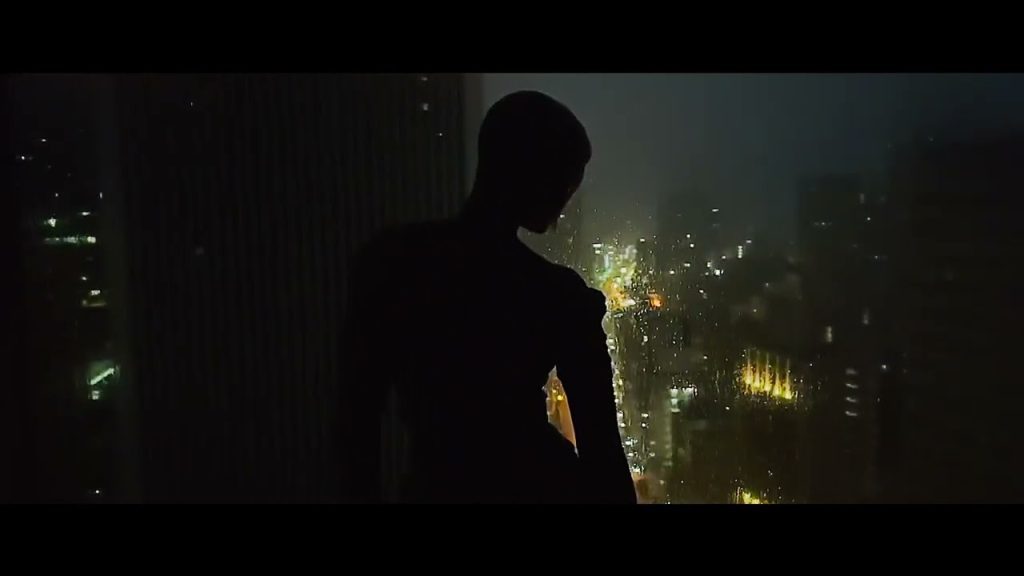 So many artists, so many songs, so little time. Each week we review a handful of new albums (of all genres), round up even more new music that we'd call "indie," and talk about what metal is coming out. We post music news, track premieres, and more all day. We update a playlist weekly of some of our current favorite tracks. Here's a daily roundup with a bunch of interesting, newly released songs in one place.
KELELA – "CONTACT" (KAREN NYAME KG REMIX)
Kelela has announced a remix album of songs from this year's Raven. The first taste of RAVE:N, The Remixes is a dancefloor-friendly rework of "Contact."
—
FLO MILLI – "BGC"
Flo Milli's latest taste of Fine Ho, Stay takes Carl Carlton's "She's A Bad Mama Jama (She's Built, She's Stacked)" and turns it into an infectious funk-rap song.
—
CHARLEY CROCKETT – "KILLERS OF THE FLOWER MOON"
Prolific country singer Charley Crockett returns with a dark, stirring song written about "the true story of a series of murders of the Osage people in Osage County, Oklahoma in the 1920s."
—
JAY ROCK & AB-SOUL – "BLOWFLY"
Two old Black Hippy/TDE friends have reunited on a new track produced by TDE's Kal Banx.
—
SANGO – "DRIFTED" (ft. JAYLA DARDEN)
Sango is releasing North Vol. 2 on November 17, and its new single "Drifted" is a dose of woozy, airy R&B with Jayla Darden.
—
2 CHAINZ & LIL WAYNE – "PRESHA"
2 Chainz and Lil Wayne have announced a new collaborative album, Welcome 2 Collegrove, due November 17 via Def Jam. Along with the announcement comes the booming new single "Presha."
—
REW – "PLASTIC LUNGS"
Delaware artist REW offers up some hazy, shoegazy pop with "Plastic Lungs."
—
BEABADOOBEE & LAUFEY – "A NIGHT TO REMEMBER"
beabadoobee duets with jazz singer Laufey on "A Night to Remember," which follows this summer's "The Way Things Go." "I've been writing with a lot of different rhythms recently, also with strings and nods to more classical sounds," beabadoobee says. "Laufey is a great fit for this sound and we had started hanging out in London, so we got in the studio together to work on music and try ideas with my producer Jacob. We also hung in NY on my tour and started becoming closer friends. We wrote 'A Night To Remember' and decided we wanted to write something that sounds grand but a bit more sexy lyrically and have fun with that theme."
—
MORGAN WADE – "HALLOWEEN"
Indie-country singer Morgan Wade is getting in the spooky season spirit with a tender-yet-gritty ballad called "Halloween."
—
HOLLY MACVE – "SUBURBAN HOUSE" FT. LANA DEL REY
"Ever since I heard Holly's music I knew she had one of the most beautiful singing voices in the world," Lana Del Rey says of her new collaborative track. "Her flawless, emotional vocals have inspired me over the last six years and I love her songs and I'm especially proud of featuring on this one." It's a gorgeous track from Macve's new project, due out in early 2024.
—
UNDERDARK – "MATRIMONY"
As Underdark gear up for their new album Managed Decline, due November 24 via Church Road, they've shared this eight-minute blend of black and sludge metal.
—
CLAIRO – "LAVENDER"
Clairo's new demo is a benefit for Doctors Without Borders and features her playing flute.
—
MATT KOZIOL – "WHICH WAY TO HEAVEN"
Matt Koziol kicks around some Southern rock dirt on new single "Which Way to Heaven."
—
KALI UCHIS – "TE MATA"
Kali Uchis' new Spanish-languag album, Orquídeas, is due out January 12, and she's shared a new single, "Te Mata," which was produced by Josh Crocker, Julián Bernal, and Manuel Lara.
—
SINAI VESSEL – "BIRTHDAY"
Asheville indie band Sinai Vessel's second single of 2023 is the somber, slow-paced "Birthday."
—
VINCENT NEIL EMERSON – "THE GOLDEN CRYSTAL KINGDOM"
Country singer Vincent Neil Emerson has shared the title track of his Shooter Jennings-produced album The Golden Crystal Kingdom, and this one's got some pedal steel-fueled cosmic country vibes.
—
WILL.I.AM – "LET'S GO" (ft. J BALVIN)
will.i.am has a new solo album coming in 2024, and its new single "Let's Go" is cut from the same EDM-pop cloth as Black Eyed Peas' late 2000s hits, with help from J Balvin.
—
NIRVANA – "ALL APOLOGIES" (LIVE IN LA 1993) & "FRANCES FARMER WILL HAVE HER REVENGE ON SEATTLE" (LIVE IN SEATTLE 1994)
Nirvana have shared two more previously unreleased live tracks from the upcoming In Utero 30th anniversary box. Unreleased Nirvana live material is always a treat, and these two killer recordings are no exception.
—
COLT WAVE – "COLD COLD HEART"
Colt Wave, the project of Knapsack drummer Colby Mancasola and Ken Lovgren, who played in the pre-Knapsack band Downtime, are releasing a new record called On Call on November 3. Its new single is the sunny, shimmering jangle pop of "Cold Cold Heart."
—
STRESS POSITIONS – "HOW TO GET AHEAD"
Chicago hardcore band Stress Positions (ex-C.H.E.W.) are gearing up to put out their debut LP on Three One G, and you can read about lead single "How to Get Ahead" here.
—
TELEMATICS (EX-OBITS) – "HOUNDS" & "SIMMER"
Telematics are a new band that is made up of Sohrab Habbibion (Obits, SAVAK), Alexis Fleisig (GvsB, Soulside), Robert Austin (Measles Mumps Rubella), and Zachary Lipez (Publicist UK, Freshkills). They've just dropped their debut single featuring two tracks of gothy, high-drama punk/garage that give off strong Birthday Party vibes.
—
VIRTA – "AELITA"
Finish trio VIRTA make make widescreen, synthy post-rock and have recently released album Horros via Svart and have now shared a video for "Aelita" that was directed by Appu Jasu. "Aelita is one of the most magical songs on the new album, so it felt natural to add a visual layer to the music," the band say, adding that Appu "came up with these beautiful, cinematic visuals. The darkness of autumn makes for a perfect time for watching this video."
—
INSTANT SMILE – "CRAZY"
Guitarist Greg Phoenix and drummer Erin Berry make soulful garage as Instant Smile. The slightly surfy "Crazy" is from their new 4×2 EP.
—
KURT VILE – "ANOTHER GOOD YEAR FOR THE ROSES"
"Another good year for the roses" is one of three songs on Kurt Vile's upcoming Back to Moon Beach that he co-produced with Cate LeBon. It also features drummer Stella Mozgawa, Chris Cohen and his late Violators band mate Rob Laakso. The song references the classic country song "A Good Year for the Roses," written by Jerry Chesnutt and made iconic by George Jones. "Everybody knows that was the greatest country song," sings Kurt, "sung by a man possessed by the devil." This is a good one and the video, directed by KV + Drew Saracco, co-stars actors Michael Shannon, Kevin Corrigan and David Wike, who are all in NYC band Big Daddy in the Sky that Kurt has played in a few times.
—
CALLING HOURS (FARSIDE, DON'T SLEEP) – "GIN PERRY"
Popeye Vogelsang, vocalist/guitarist of West Coast post-hardcore greats Farside, is now leading the new band Calling Hours, which finds him backed by all four instrumentalists in Dave Smalley's band Don't Sleep. Their Brian McTernan-produced debut album Say Less arrives next month via Revelation, and you can read about lead single "Gin Perry" here.
—
HO99O9 – "COMPASS / SEAMURDA" (ft. ARMAND HAMMER)
Ho99o9 surprise-released their guest-filled Ho99o9 Presents Territory: Turf Talk, Vol II. mixtape today, including a song with Armand Hammer.
—
JOYSTICK – "BOXES"
New Orleans ska-punks Joystick will release a new EP called Dwell next month on Bad Time Records, and here's lead single "Boxes." Read more here.
—
Looking for even more new songs? Browse the New Songs archive.
The post 28 New Songs Out Today appeared first on BrooklynVegan.