2023 BET Hip-Hop Awards Exclusive: Jessica Dime, Vic Mensa, Marley Marl & Other Celebs Speak On Hip-Hop's Indelible Impact
2 min read
The 2023 BET Hip-Hop Awards are set to air tonight and BOSSIP chatted with your fave celebs on the star-studded green carpet. As previously reported, this year's ceremony is hosted by Fat Joe and it will hit TV screens on Tuesday, October 10 at 9 PM ET/PT on BET. Dubbed a "non-stop party" to celebrate […]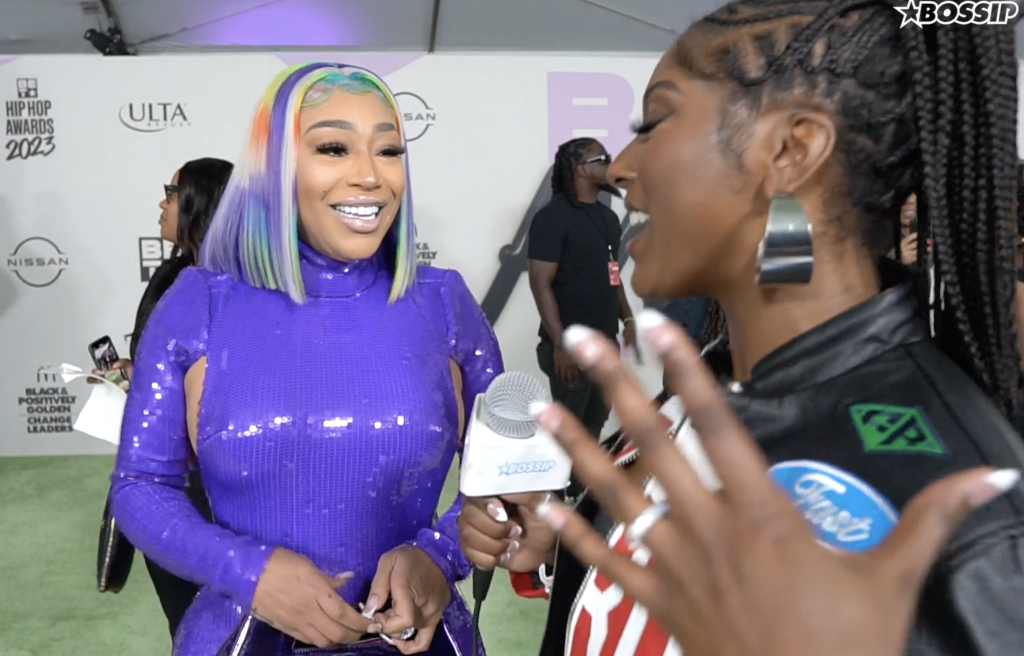 The 2023 BET Hip-Hop Awards are set to air tonight and BOSSIP chatted with your fave celebs on the star-studded green carpet.
As previously reported, this year's ceremony is hosted by Fat Joe and it will hit TV screens on Tuesday, October 10 at 9 PM ET/PT on BET.
Dubbed a "non-stop party" to celebrate 50 years of Hip Hop, the BET Hip Hop Awards will feature performances by City Girls, DaBaby, Fabolous, Fivio Foreign, GloRilla, Juvenile, Mannie Fresh, Sexxy Red and T.I.
A press release reports that Hip Hop legends LL COOL J, and Rakim will perform a special tribute to this year's "I Am Hip Hop Award" honoree, Marley Marl, along with a DJ and producer tribute featuring DJ Holiday, DJ Jazzy Jeff, D-Nice, Kool DJ Red Alert, Kid Capri, Scott Storch, Spinderella and Technician the DJ.
Not only that but an all-star 30th Anniversary tribute to iconic label So So Def Recordings and its founder Jermaine Dupri will also take place featuring Bone Crusher, Chingy, Lil Jon, Ludacris, Nelly, Bow Wow, Da Brat, Dem Franchize Boyz and Tyrese.
Ahead of the big show, BOSSIP contributor Liz Smith checked in with the stars and asked them to finish the sentence; "Without Hip-Hop there would be no…"
Celebs including Jessica Dime, Vic Mensa, and Marley Marl's answers ranged from "themselves" to "the culture", and a time was had before the show.
Watch Liz Smith's BET Hip-Hop Awards exclusive.