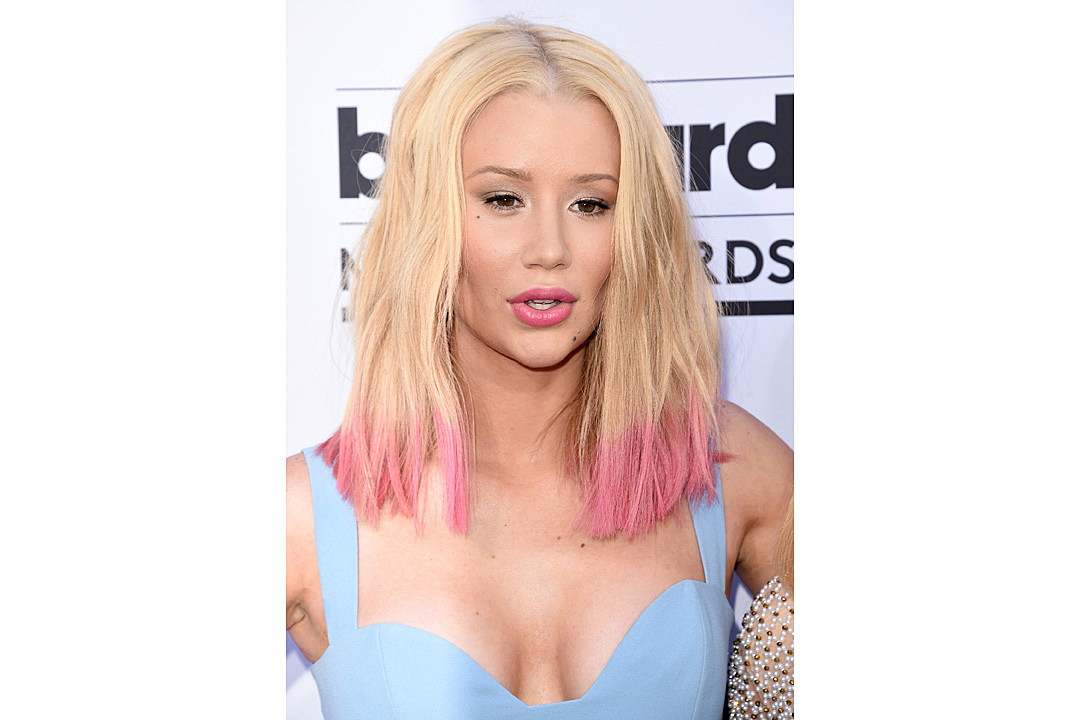 Iggy Azalea's ex Maurice Williams, aka Hefe Wine, is claiming that the MC gave him a STD (sexually transmitted disease) and he wants to be paid. He claims that the unspecified STD resulted in mental anguish and he wants compensation along with payment from the former XXL Freshman  for his medical bills that he acquired when he treated the sexually transmitted disease and his legal bills. In court papers obtained by Daily Mail, Hefe said he can prove he received an STD by a "preponderance of evidence." Also reported is Williams request for a temporary restraining order to prevent Azalea from calling him and threatening him.
This ongoing legal battle between Azalea and Hefe Wine has been going on for a while now. Wine, has been relentless in his pursuit to extort as much money as he can from from her. After using an alleged sex tape and access to her personal computer files to break into her pockets failed, Wine filed for divorce in October 2014 from their alleged common law marriage.  Iggy sued Wine back, accusing him of stealing several unfinished songs of her and trying to sell them as a mixtape called Inizio. A federal judge in Los Angeles agreed with Iggy January of this year, but the judge saw and heard enough to decide Inizio case was far from closed. The judge issued a preliminary injunction to prohibit Hefe from both selling the songs and using Iggy's name to promote them.
XXL actually spoke to Hefe and asked why is he coming at Iggy so publicly.
"Let me see how I can start this," he said. "I had a contract on her, I have a contract on her and in spite of her going to sign with a different label, in spite of her lying that she's not signed [to me], I took the high road. Even though contractually I could have just stopped it from the very beginning. I said, I'm just going to take the song I wrote and produced, the songs that I can lawfully put out, and put it out. When I did that and they got wind of it—it's actually in iTunes and Warner Music put it out—they attacked it. Like, "Hey, you can't put this out." That's when all of the smoke hit the fan."
When will this end? Iggy and Los Angeles Lakers guard Nick Young are engaged. He popped the big question on his 30th birthday and gave her a gorgeous yellow diamond worth $500,000,