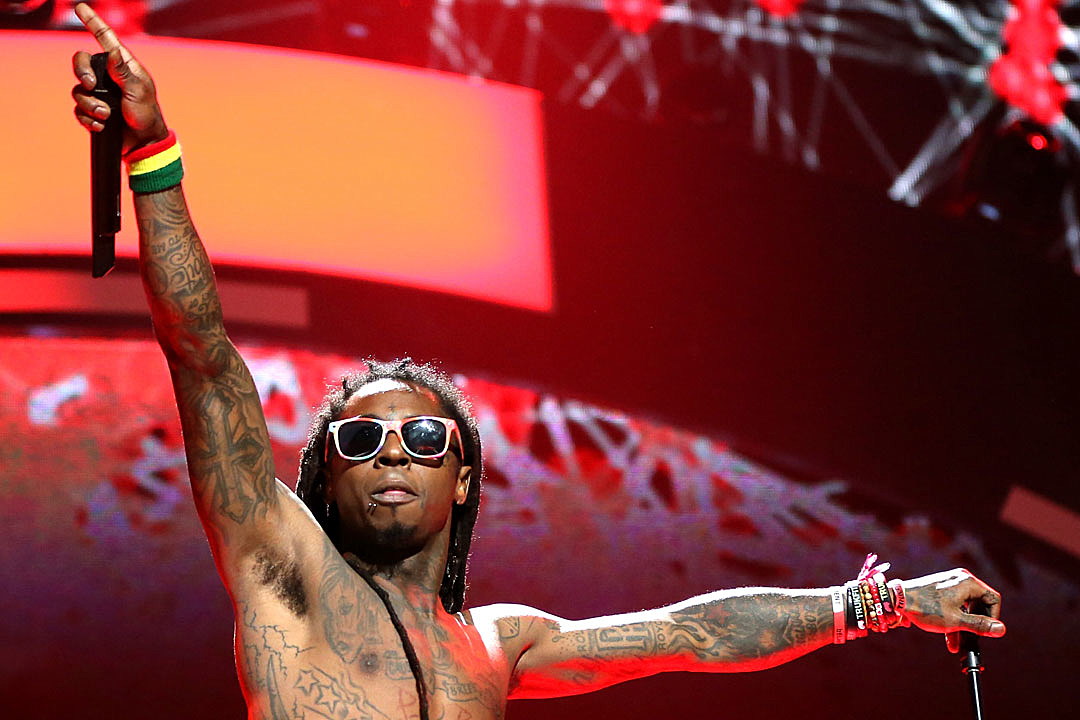 While fans wait for the Free Weezy Album, or any project from Lil Wayne for that matter, the New Orleans rapper sprinkles the game with some new loose tracks in the form of remixes. Tune hops on French Montana's "Off the Rip" and adds some heat to Bankroll Fresh's "Hot Boy" still sounding hungry ass he rips through each 16. These are off DJ Stevie J's new 38-track mixtape, Appreciation 8 and follow last wek's Tidal release "Glory."
When will we get a new project from Wayne? The answer is up in the air. After a lull in the action, Weezy is still going at Birdman's pockets for what he feels he is owed. Earlier in the week it was reported, he signed a deal with Kobalt Neighbouring Rights in an attempt to get more money from his time on Cash Money.
Check out the two new tracks, below.