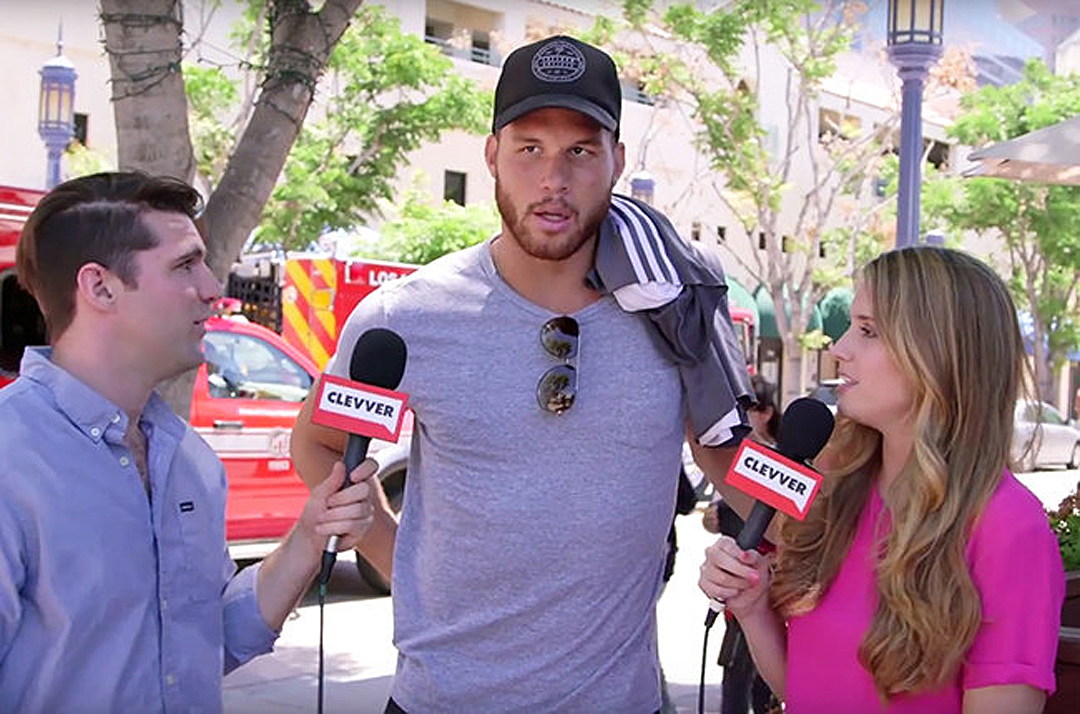 Los Angeles Clippers All-Star forward Blake Griffin was stopped by Totally Clevver and asked to break down the meaning of Fetty Wap's smash hit banger "Trap Queen." The web series hosts, Jarrett Sleeper and Traci Stumpf, walked the streets of L.A. and asked people about the confusing rap lyrics to the song.
Blake seemed to know a lot about the trap because his answers were pretty on point. The first question asked was what is the definition of a Trap Queen. "I do love the song but you know what I love more, Ed Sheeran's cover of it," he said. "A trap king is a guy, he's a drug dealer, so a trap queen is like his mistress."
When asked about the meaning behind "married to the money, introduced her to my stove," the high flying power forward defined the lyrics. "You got to cook the drugs up, I don't really know exactly how it works but like you turn it into crack, you know? I don't really know," Griffin said. He was then asked about what is a "bando" and his answer was spot on, "Bando is like an abandon house where they do the drugs and stuff right?"
The video can be either very annoying or pretty comical. Watch it below. The former University of Oklahoma star was eliminated from the playoffs by the Houston Rockets in the second round of the 2015 NBA Playoffs. In a recent episode of Jimmy Kimmel Live, Griffin and his teammate/rim destroyer DeAndre Jordan read mean tweets they've received. You can watch that video below too.