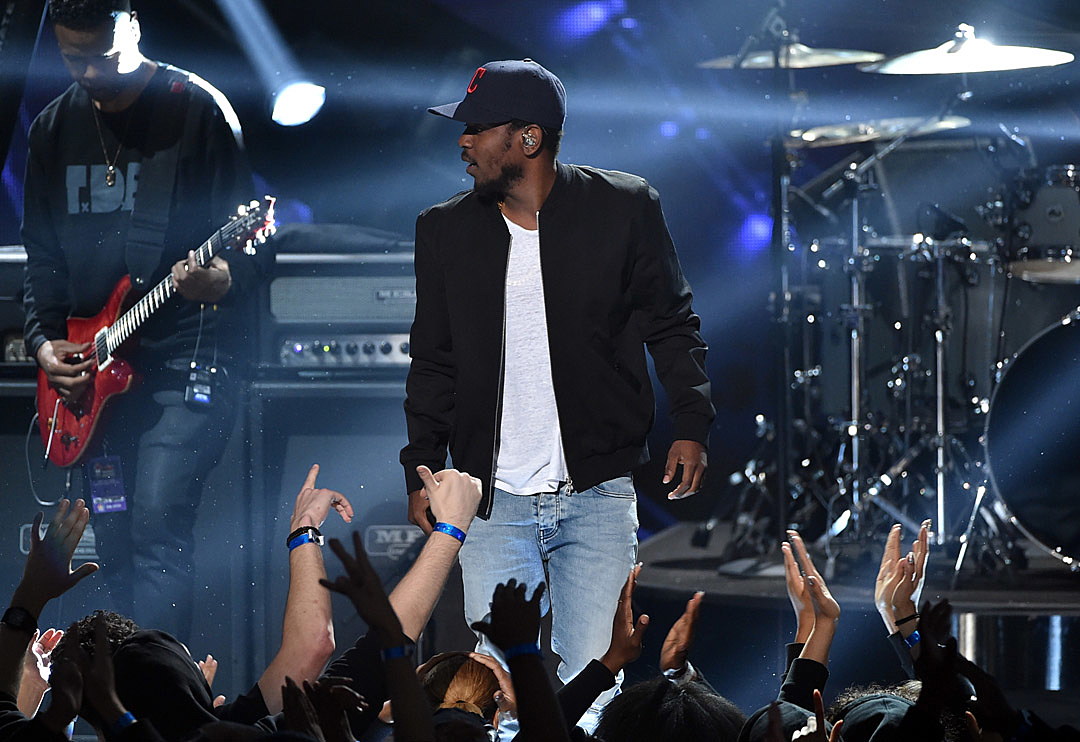 Kendrick Lamar's festival schedule this summer is bananas with headlining gigs at the Essence Music Festival, the Sasquatch Festival, the Wireless Festival, Bonnaroo and Hot 97′s Summer Jam. Last night, K. Dot scratched one performance off his list as he shut down the 2015 Sweetlife Festival in Columbia, Maryland. The show was turnt, but one unexpected segment broke the knob off. In the middle of his set, Lamar invited a female fan on stage to rap the song lyrics to "m.A.A.d City" and she ended up stealing the show.
"Now this shit gets tricky, you have to keep your mic up," Kendrick advised the girl before the track started. "You might get a little winded but keep going Ima follow you." The fan goes on to rap the lyrics word for word amping the up the crowd into a frenzy with every inspired bar.
The Top Dawg MC has been capturing nothing but W's since the release of his latest critically acclaimed LP To Pimp A Butterfly. He recently scored his first No. 1 record on the Billboard Hot 100 chart with Taylor Swift's "Bad Blood." The video also broke a VEVO record with 20 million views in 24 hours eclipsing Nicki Minaj's "Anaconda" which did 19.6 million. Lamar recently filmed the video for his upcoming single "Alright" which should be dropping any day now.
Related: Watch Kendrick Lamar Perform "These Walls" on 'The Ellen Degeneres Show'
Listen to Ty Dolla $ign Feat. Kendrick Lamar, "L.A."
Listen to Dr. Dre Feat. Kendrick Lamar and Jeremih, "2Nite"