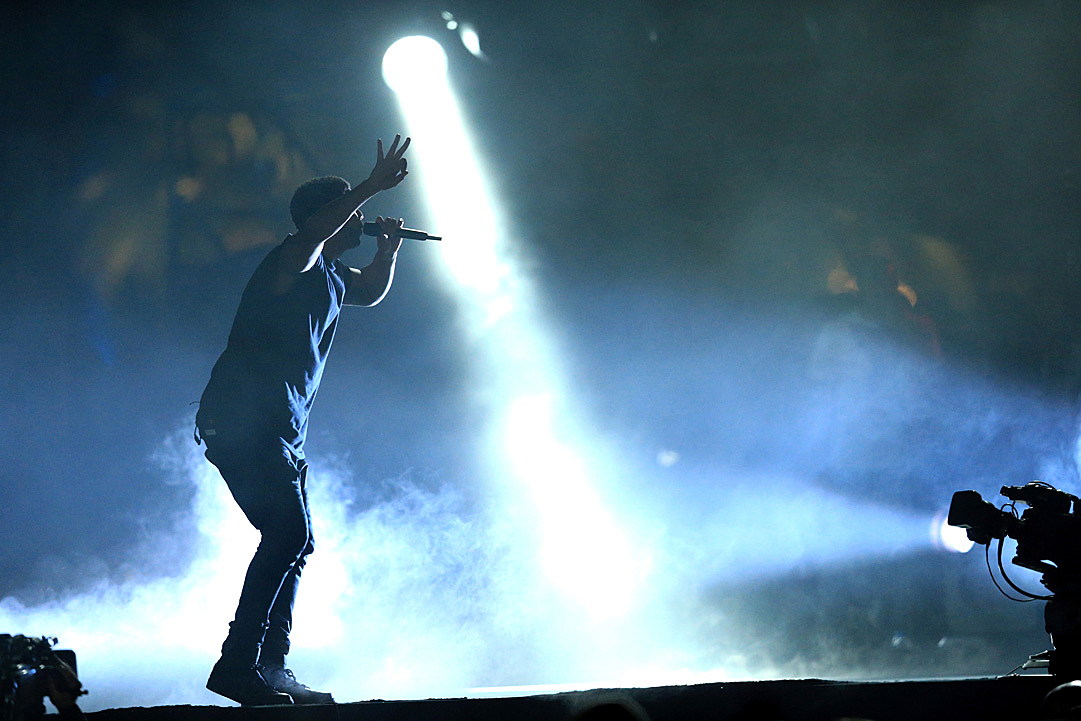 Drake be knowin bout them Chicago rappers 😏 pic.twitter.com/JPyal12ri6

— Magic Mike (@Nike_Poluha) May 30, 2015
Drake has been making plenty of noise during he and Future's short Jungle Tour which consists of six-dates (four in the US and two in Canada). Last night, the show made a stop at the United Center in Chicago where the energy was again live. Drake, who always seems plugged in with each city's underground movement, shouted out a number Chi-raq MCs before doing a brief cover of Chief Keef's "Faneto." The crowd was definitely hype and feeling the hometown love.
Not everyone has been feeling Drake's presence in their city, though. Houston rapper Sauce Walka recently called out the T Dot rapper saying his Houston Appreciation Week is a sham labeling Drizzy as a culture vulture. Drake later responded to the taunts during his last show in H-town, telling the crowd. "I don't give a fuck what any nigga ever says about me. This is a place that I love with all my heart. I'm trying to give you more than I ever took from you," Drake told the crowd while performing. "Fuck what them niggas talking about."
Aubrey and Ciara's child's father have three more stops left on their Jungle Tour. Check out the remaining dates, below.
May 31: Montreal, Bell Centre
June 2: Toronto, Air Canada Centre
June 5: New York, Governor's Ball
Related: Drake's Name Is Used in a Sentence at Scripp's National Spelling Bee
Toronto Artist Designs Drake-as-Bart Simpson Tattoo
Drake Releases "Jungle" Limited Edition T-Shirt