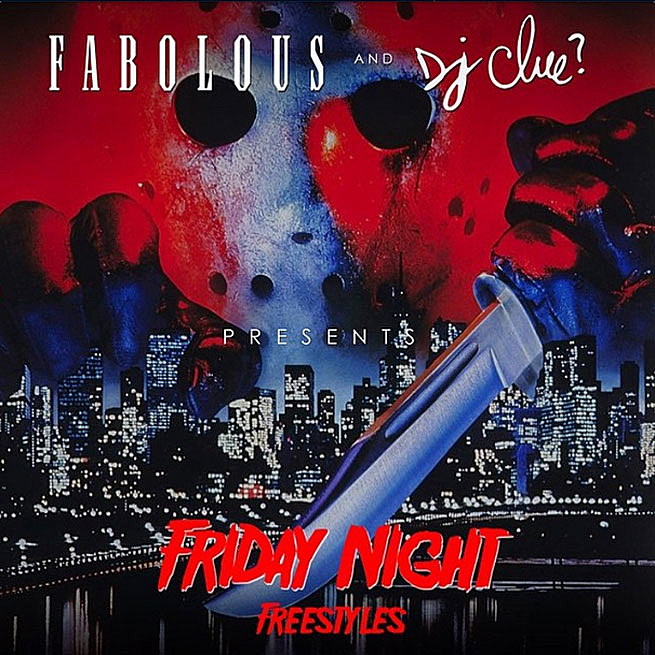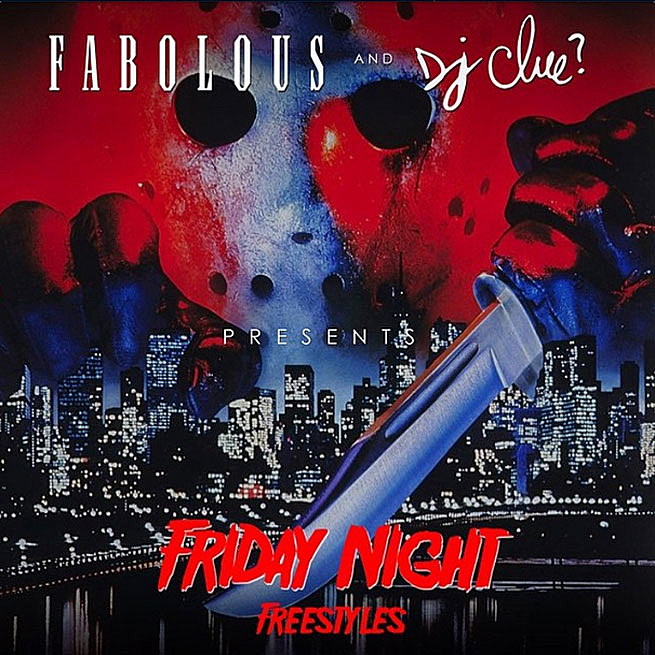 Fabolous has been seriously going in recently. After compiling a more than impressive collection of freestyles at the end of each week for the past two plus months, as part of his Friday Night Freestyles series with DJ Clue?, the Brooklyn MC finally drops a full mixtape containing the collection of previously released body bags. Simply titled Friday Night Freestyles, the project is reminiscent of Fab and Cluminati's late 90s collabs with Fab spitting witty rhymes over the hottest instrumentals of the day.
Loso aptly uses the movie cover from the 1989 film, Friday the 13th Part VIII: Jason Takes Manhattan as the cover art for the mixtape adding to the underlying theme that he is killing these tracks. If you've missed out, Fab has been freestyling over some of the dopest instrumentals of the 90s including Dr. Dre's Bitches Aint Shit," Jadakiss' "All For The Love," Mobb Deep's "Quiet Storm" and Nas' "The World Is Yours." Now you can listen to them all on one project. Consisting of the previous 11 releases, Fab ends the offering with four new freestyles featuring Jadakiss, Joe Budden, Paul Cain, and the late Stack Bundles. Hopefully, this means we are getting closer to the release of Fabolous' upcoming full-length LP, Loso's Way 2: Rise To Power which should be dropping sometime this year.
Stream the mixtape, below.
Related: Listen to Red Cafe Feat. Fabolous, "Still Here (Chinx Tribute)"
Listen to Fabolous, "The World Is Yours (Freestyle)"
Cam'ron, A$AP Ferg, Fabolous and Jadakiss Will be on Troy Ave's Album