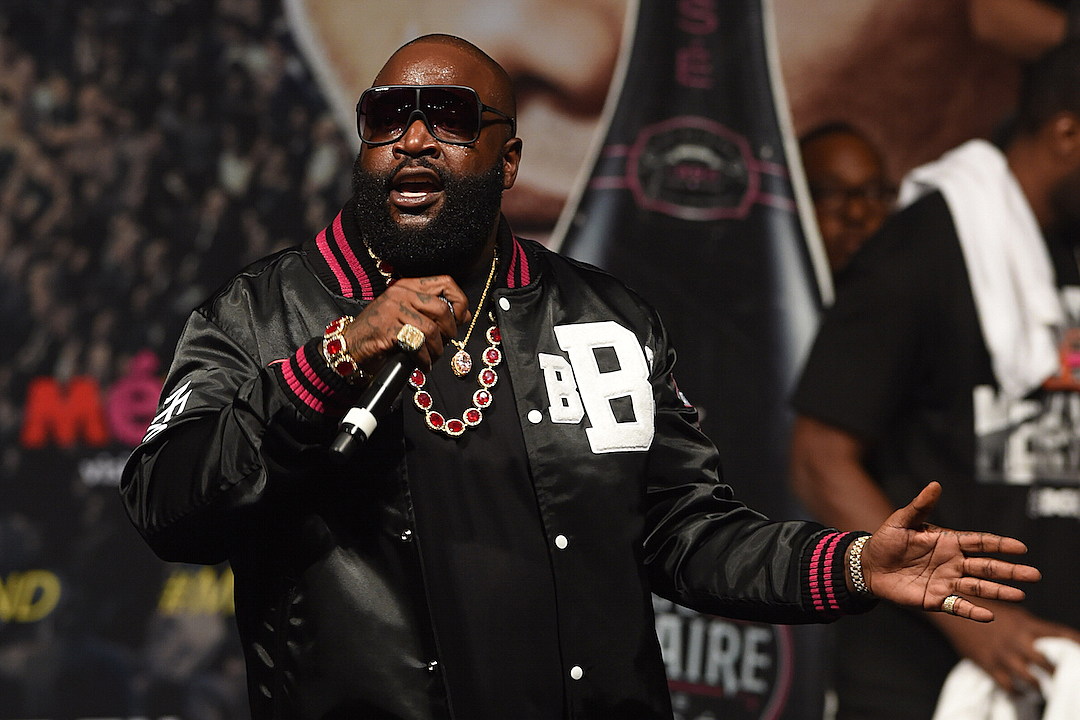 A photograph of Jay Z used in the background in Rick Ross' "Movin' Bass" video could cost the Bawse. The MMG head is being sued by a photographer who claims the picture was used without permission.
According to TMZ, Armen Djerrahian has filed court documents claiming he took the famous picture of Jigga holding up the Roc-A-Fella "diamond" sign back in 2003. Fast forward 12 years and the photo appears very briefly in a photo montage of Hov in the Rozay video which was released in March.
Djerrahian is suing Ross and his parent label Def Jam for all profits made from the image's usage. He also wants the court to ban further use of the photo. Let's hope the guy who created the Miami Heat logo doesn't want a piece of the action too.
Photogs don't play about their work. Last year, Ludacris was called out for using a photographer's picture without permission on his Instagram page. After getting wind of Luda's post, the photographer, Paul Pichugin, sent a Digital Millennium Copyright Act takedown notice to Instagram. The Atlanta MC later removed the picture, which showed the coastline at North Beach in Perth, Australia. "In general, it's absolutely essential that photographers are credited so that people know who took the photo and who to go to if they want similar photos taken for a business or tourism campaign," reasoned Pichugin.
Stayed tuned for more information about the Rick Ross ordeal.
Related: Listen to Omarion Feat. DeJ Loaf, Trey Songz, Ty Dolla $ign and Rick Ross, "Post to Be (Remix)"
Meet the Tattoo Artist Behind Rick Ross and Meek Mill's Best Ink
Rick Ross, Chris Brown and More Are on Boosie Badazz's New Album