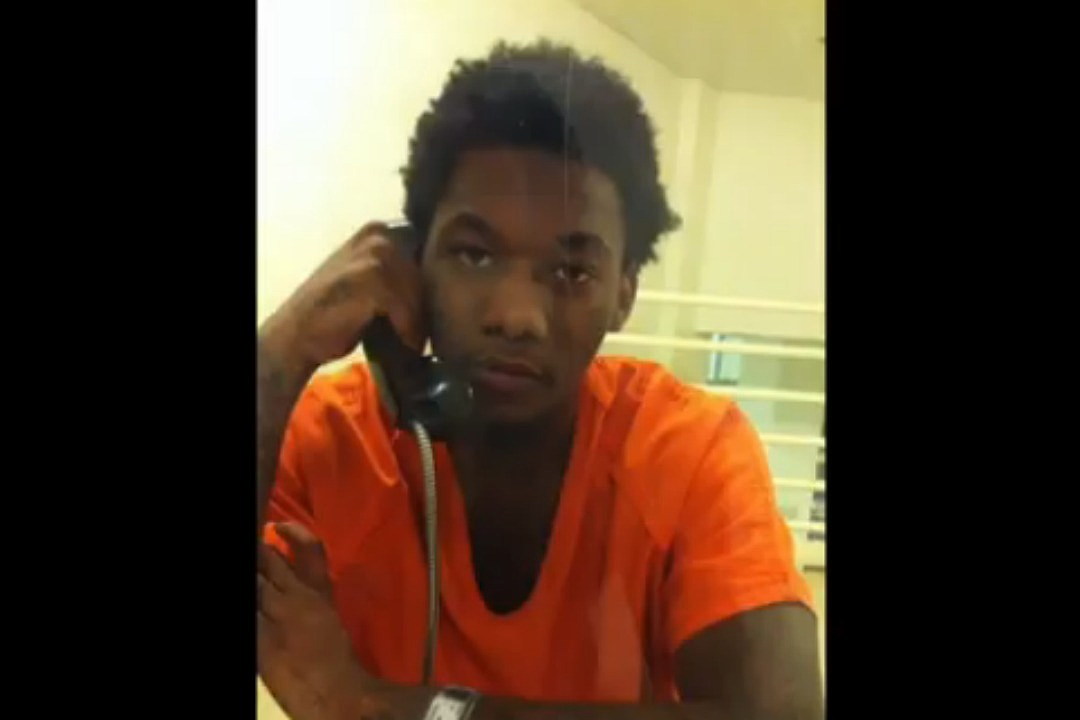 Migos' Offset remains in Bulloch County Jail after being denied bond twice on charges related to the group's April 18 arrest at Georgia Southern University. Also arrested during the incident was Migos affiliate, and XXL Freshmen 2015 hopeful Rich The Kid who also remains in lock up – Quavo and Takeoff have since been released. Rich and Offset recently called in to Hot 107.9′s Durtty Boyz radio show to give an update on their current situation and and tell their side of the story.
According to Rich, their charges, ranging from misdemeanor marijuana possession, felony possession of a schedule II narcotic and carrying a loaded gun on school property, are bogus. "Them folks really trying to hold us on false charges," said Rich. "Everything we had is security's stuff and they just trying to put it all on us. They charged everybody that was with us with the same thing. And really you can't do that."
It was recently reported that Offset cursed at the judge during a recent bond hearing, which he denies. "I don't know what these folks are talking about, saying I said f the judge," claims Offset. "I aint never say no shit like that." He feels racism played a large part in his situation, and also says he expects to be released during his next bond hearing in three weeks. "It's looking bad but it's all good," he later added.
Check out the entire interview, above.
Related: Listen to Rich Homie Quan Feat. Offset, "Trap House"
Waka Flocka Flame Featuring DJ Whoo Kid, Offset And Ca$h Out "OVA"
Premiere: Rich The Kid, "No Time" (Prod. Sonny Digital)