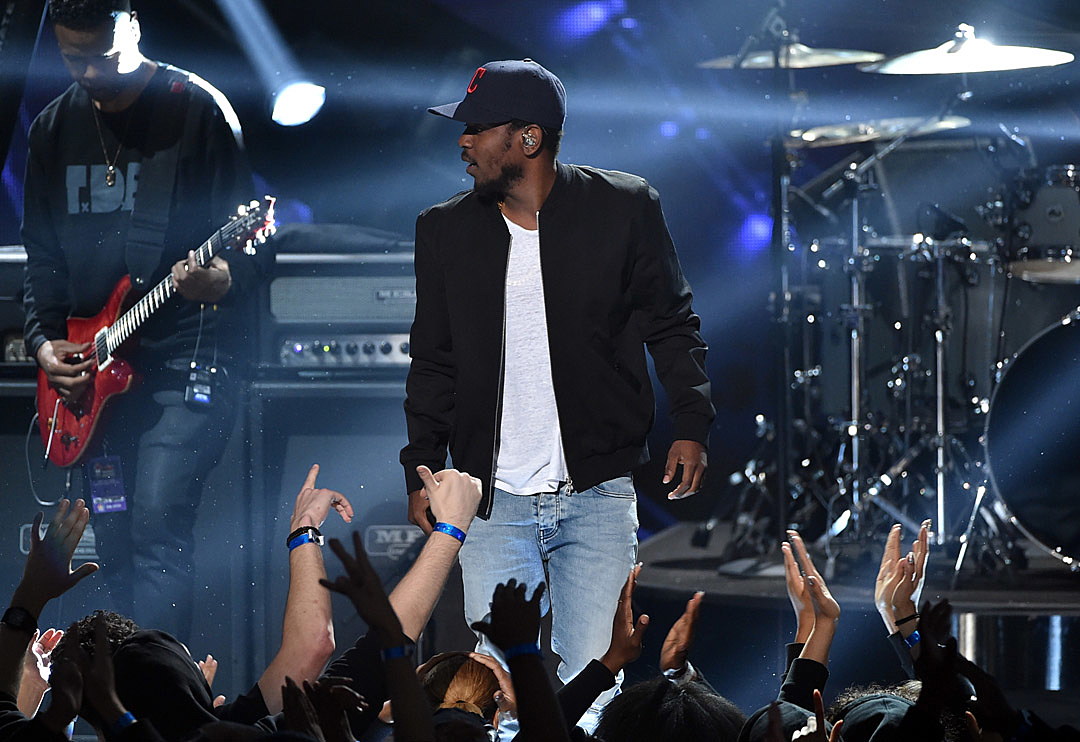 Kendrick Lamar is still riding high off the release of his critically acclaimed sophomore major label release, To Pimp A Butterfly. And as we've found out in the days following the release, there was plenty of heat that didn't make the cut. One such track is the Bilal collab "Money Over Love."
Last night, at the Regent Theater in Los Angeles, Adrian Younge had a launch event for his newly minted Linear Lab label where K Dot and Bilal graced the stage and performed the previously unheard song. From what we can determine of the track, Lamar is spitting in viscous two-bar spurts with each concluding with a word from background singers. Bilal belts the chorus which includes the words to the title, money over love.
Check out some footage of the performance, below.
Related: Kendrick Lamar Will Star in Taylor Swift's "Bad Blood" Video
Kendrick Lamar Compares the Streets to the Music Industry in new Behind-The-Scenes Video for "Thuggin"
Kendrick Lamar Reveals His Superhero Name