10 Native American Podcasts You Need to Know
5 min read
Celebrate Native American Heritage month with 10 informative and entertaining podcasts that highlight the voices of Indigenous communities throughout the US and Canada.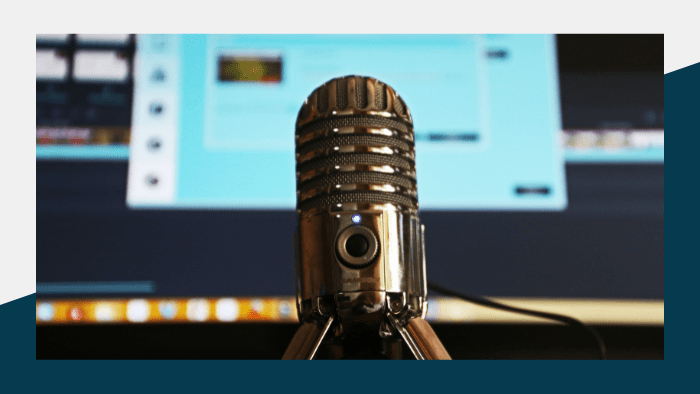 Native American Heritage Month has arrived and it's with great pleasure that we as a community seek various approaches to celebrate and reflect upon the history and experiences of Indigenous Peoples. With so many resources and access to information via modern technology, the ability to provide and receive educational services that showcase Native culture has proven to be much more convenient by adapting to these newer forms of communication. While we acknowledge that having internet/broadband connection is a privilege among many, we strive to make use of such a widely used platform to promote the voices of changemakers found among tribal nations.
Storytelling, kinship (family), education, and laughter as medicine are prominent values that contribute to the positive experience surrounding Native American culture. At the root of these characteristics and practices lies the crucial act of passing knowledge to future generations with the intention of sustaining cultural heritage. Without knowing it, one can embody the power of traditional storytelling to reach Native and non-Native audiences throughout the world just by creating or listening to podcasts.
The following podcasts provide coverage on Native history, current events, academics, entertainment, art, food/beverage, health and wellness, politics, and more.
All My Relations is a podcast hosted by Matika Wilbur (Swinomish and Tulalip) and Dr. Adrienne Keene (Cherokee Nation). The show explores our relationships — relationships to the land, to our creatural relatives, and to one another. Each episode invites guests to delve into a different topic facing Native American peoples today. The hosts and guests keep it real, play some games, laugh a lot, and even cry sometimes.
If you enjoy sharing or listening to stories amongst your closest of friends, AMR is just what you're looking for. Grab a suitable beverage for a relaxing time and cozy up with prominent Native voices, creatives, and leaders to learn more about topics such as Land Back, Rematriation, decolonization, and other pivotal movements and figures taking the world by storm.
National Native News is the only daily audio newscast dedicated to Native issues, anchored by Antonia Gonzales. The show provides listeners with relevant, timely coverage of Native and Indigenous issues and stories.
NNN is perfect for quick and concise updates that are easily digestible on your daily commute to work or school. If you're trying to stay informed on the latest events across Indian Country, I'd recommend giving this a listen if you have five minutes to spare.
Native America Calling is a daily, interactive program connecting listeners with soul-stirring and thought-provoking conversations about Native and Indigenous communities. Each program features leaders, influencers, and folx on the front lines working to improve the quality of life for Native, Indigenous, and First Peoples around the globe.
I've been listening to NAC for many years and I still enjoying having this play in the background while doing the dishes or having a cup of coffee before starting the day. Informative, captivating, and highly entertaining are three ways I'd describe this production. Episodes are lengthier and more in depth than National Native News but are similar in reporting style.
Beyond the Art is hosted by Cray Bauxmont-Flynn, who strives to highlight a diversity of roles and voices across the Native American art world, from artists to museum directors and everyone in between.
Hear from some of the most profound Native artists and creatives as they share detailed recollections of their work and personas. I'm always left feeling humbled and inspired by the messages found embedded within these incredible stories that each episode offers. I recommend this to anyone looking to be swept away.
YAI Podcast stands for Young and Indigenous – and that is who we are: Tribal youth creating an outlet to express opinions, voice ideas and concerns, and share stories that have been, until now, untold. By listening to the voices of our ancestors, we are reclaiming our narrative and preserving our way of life. 
This incredible production is a great example of how much we can benefit from the strengthening and empowerment of Native youth. Thoughtful insight derived from the experiences of a newer generation are provided through self-reflection and future projections made by their observance of modern society. If there's one thing you're missing, it's definitely THIS podcast and the power behind young, Indigenous perspectives.
Unreserved is the radio space for Indigenous voices – our cousins, our aunties, our elders, our heroes. Rosanna Deerchild guides us on the path to better understand our shared story. Together, we learn and unlearn, laugh and become gentler in all our relations.
This radio space held for Indigenous voices is enticing and serves as a great way to acquire knowledge in a manner that feels as if you're interacting with a distant relative. Heartfelt conversations and discussions are held here to address the highs and lows faced by countless Native American communities.
"The podcast is about cases that are important to federal Indian law and Indigenous sovereignty that I felt like needed to be covered more," says host Rebecca Nagle (Cherokee).
Nagle, a prominent activist and writer, captivates audiences with this bingeworthy podcast comprised of two seasons that explores two separate legal cases that occured on tribal lands. Fellow true crime and suspense enthusiasts, this one is for you!
Radio about Native American food
At the heart of any tradition is the importance placed on recipes and traditional cuisines passed down by our ancestors. Hear all about Indigenous foods, the effect it has on community, and the journey of experimentation and approach to incorporating these dishes into everyday life.
Explore Native American Culture through the people and their stories! Pow Wow Life introduces you to Native Americans across the United States and Canada from singers and dancers to tribal and business leaders.
With exciting interviews and updates on Indian Country, this podcast aims to recognize and honor the teachings of Native culture. A wide array of topics are covered across each episode, but I would suggest this to anyone who is interested in experiencing or learning about social events that are currently taking place.
The Red Nation Podcast features discussions on Indigenous history, politics, and culture from a left perspective. Hosted by Nick Estes and Jen Marley, The Red Nation Podcast is also the home of Red Power Hour, hosted by Melanie Yazzie and Elena Ortiz.
RNP proves to be effective in engaging speakers from various tribes who offer analytical views on current events. This podcast uses free thought to communicate Native perspectives and passion-filled responses to injustice, sovereignty, and modern forms of colonization.